But first there was the two-day flight from hell; Sacramento to Chicago to Toronto. Wrong direction you say...that would be affirmative. And all flights were delayed so our 11:30 p.m. arrival in Toronto turned into 1 a.m., and by the time we got to our hotel bedtime became 2 a.m....with a wake-up call at 6 a.m. to get back to the airport. The Air Canada non-stop flight to Barbados was quite comfortable and a little over 5 hours making our arrival about 2:30 p.m. local time.
Adulo Apartments
Tropical flowers
Our balcony has a tiny view
Everything was fast and efficient: checking in through customs and immigration, all baggage arrived, a driver procured for our drive to our accommodations,
the Adulo Apartments
. Here we met up with friends, Dalya and Paul, who had just arrived from Seal Beach, CA, via New York to Barbados on Jet Blue...much more civilized. Our location is quite well-located with easy access to
Rockley Beach
, numerous restaurants and shops.
Rockley Beach, near our apartment
With a gnarly old tree
A colorful background for modeling Howard's new "Jammin in Barbados" hat
The Adulo staff are very knowledgeable, fun and accommodating. We stocked up on wine and snacks for happy hour, then walked to nearby
Shakers
, highly recommended, though from the outside you would not be very impressed with either the setting or the alley-like location. The fresh caught fish of the day, either Marlin or Kingfish, was excellent. We went back the following night.
The apartment staff arranged an island tour for Saturday afternoon. Roger, tour guide extraordinaire, picked us up at 1 p.m. in his large air-conditioned van and 5 hours later delivered us back, complete with the most spectacular sunset, and totally overwhelmed with the beauty, history and island facts, and hundreds of photos to edit.
Barbados
is worth checking out...starting with this link. A multitude of photos to follow:
Banks, the national beer...so good on a hot day!
Several cruise ships in but don't see our Tall Ship!
Lots of old churches
Th parliament building in Bridgetown
The Cricket Stadium
Chattel houses are original plantation workers' homes
Sea inlet at the northwest end of the island
Us and The View, probably the most spectacular scenery of the day
Our guide says these are black-bellied sheep...looks like goats to me!
Paul photographing mushroom rocks on the Atlantic side
This sunset greeted our return
Our tour started from the southwest end of the island and headed north along the west coast through the capital of Bridgetown, then Holetown, Speightstown, and up to the spectacular views at North Point. We continued on around through the cane fields and pastures, dotted with small settlements, on the sparsely populated Atlantic side to Bathsheba and Ragged Point, then returned.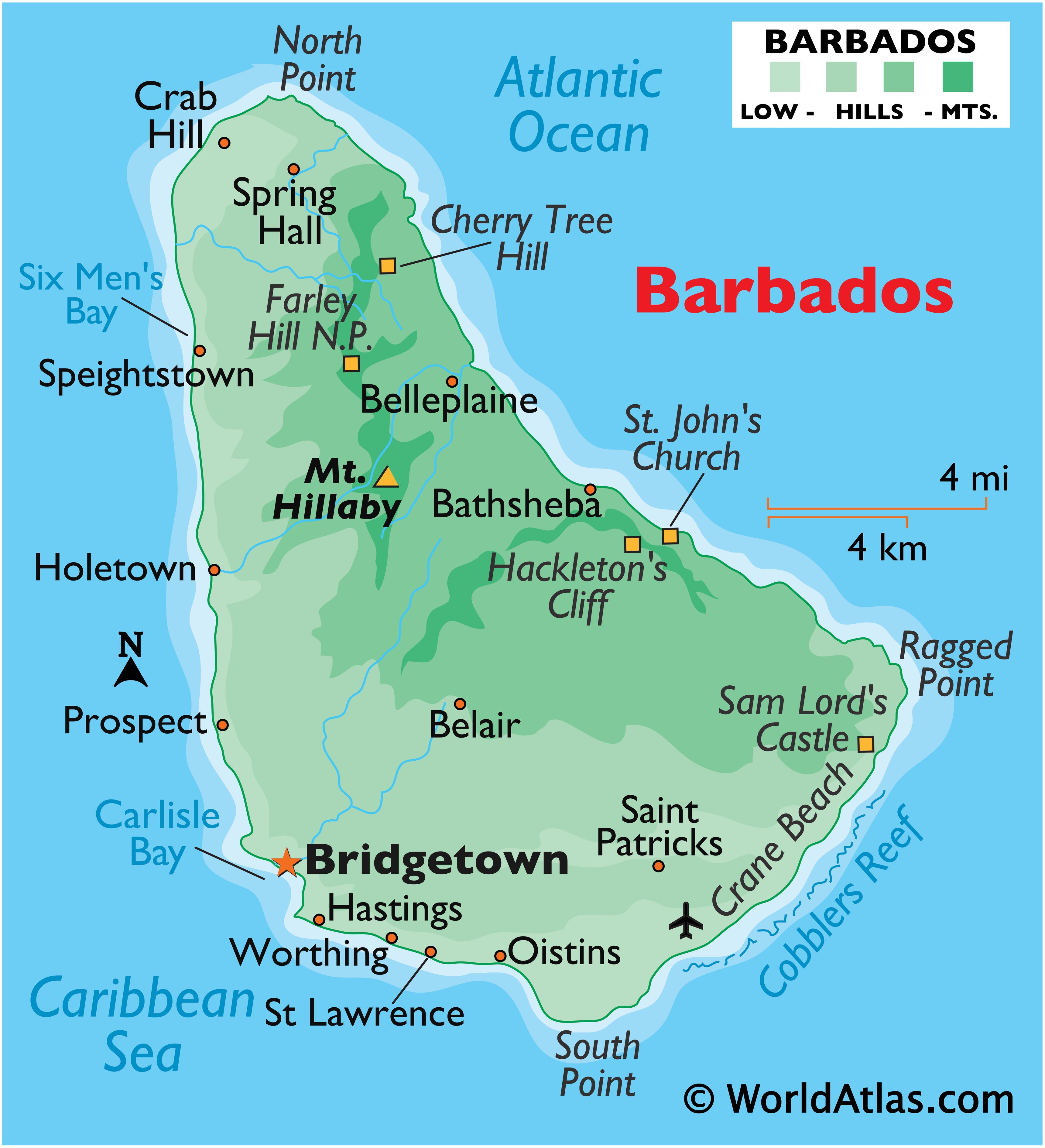 Clicking on Web Albums, above left-side, will bring you to even more photos. We're off to board the
Star Flyer
....Let's hope for good internet aboard!